1 company, 100 employees, 1 truth
When a company decides to change its strategic course, that has consequences for its operations. This was also the case for the West Flanders Huyzentruyt Group: since 2018, the company has focused solely on project development, and no longer on contracting. An excellent opportunity, they thought, to immediately review their entire way of working, and to give the green light for the development of a good financial and operational reporting tool.
"Since 2018, our mission has been to build affordable housing on our own land, for investors and owners alike," CFO Willem Declercq begins enthusiastically. "We want to make the building process as simple as possible for our customers. We also want to offer them a lot of value for their money. To this end, we have made our project approach extremely efficient. For example, our customers choose all the materials for their new home in one place – in our brand new showroom in the old factory buildings – and we build all the homes in a given project at once, whether they have been sold yet, or not."
Operational excellence first
But efficiency has also been a top priority in further business operations since 2018. Not in the least when it comes to reporting, it seems. "In the past, not only was there little reporting, but it was also done entirely manually," Willem continues. "with all the associated disadvantages: the reporting was done late, so there was no time to go through the figures. If you saw an incorrect entry, it was almost impossible to adjust it in the current reporting. Moreover, we received the reports on paper: it was only possible to quickly filter out certain information using the fluorescent pen. Furthermore, because each department used a different way of reporting, each had its own truth."
In order to achieve operational excellence, this had to change. "We started looking for a good reporting tool. It had to be intuitive and user-friendly, with a nice look & feel. Behind the scenes, the figures may be complex, but the user should not notice this on the screen. We also wanted to be able to click through to the details. Finally, because each department had its own reporting – and software – at the time, we also felt it was important that the tool could link to all of these programs."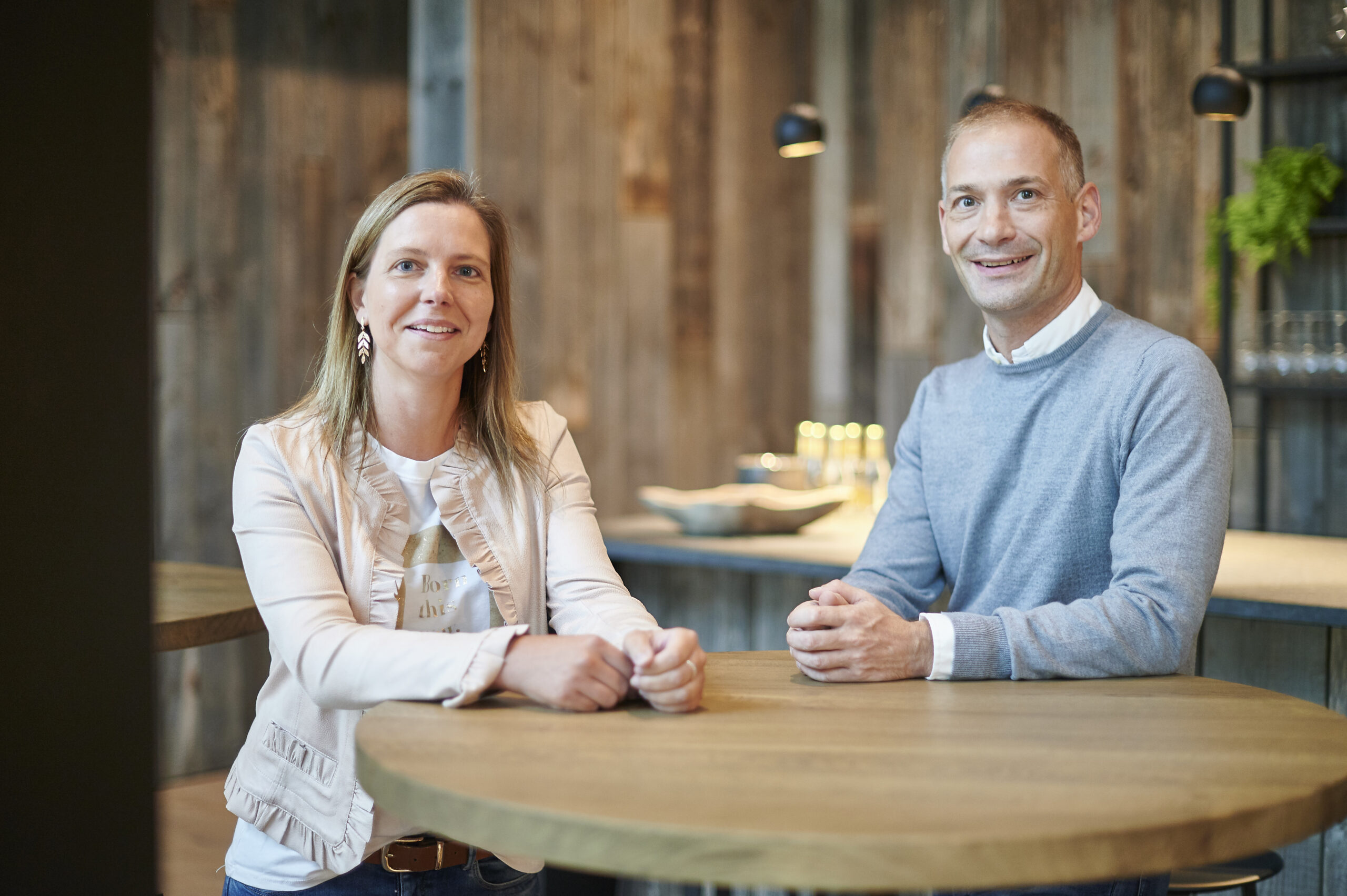 Translating complexity into ease of use
Huyzentruyt Group initially contacted six suppliers, but quickly opted for a partnership with BrightAnalytics and VGD, says financial controller Dimka Buyse. "We immediately fell for BrightAnalytics' ease of use and look & feel. Moreover, the tool could not only connect to our other software programs such as Excel and Centric, but also to things we developed ourselves. We also found that a lot of what we needed was already there by default. However, because our business is so specific and our inventory accounting is complex, we couldn't just pull the data out of the ledgers for real-time reporting. That's why BrightAnalytics brought their partner VGD to the table: they built the bridge between the financial people, like us, and the IT talents of BrightAnalytics.
Collaborating with Horsum, we determined which reports were needed. Consequently, VGD helped us get the necessary data from our systems to build those reports. In doing so, they challenged us to delve just a little bit deeper. Together, we have translated the complexity of our operations into user-friendly reporting in BrightAnalytics. Within the set timing and within our budget. We know that this is not always self-evident when it comes to software. A strong tandem!"
One truth
Meanwhile, not only financial reporting has been implemented, but operational and a dashboard with KPIs as well. "Are we satisfied? You bet!", laughs Dimka. "Not only are the figures, but they have also become transparent. The time we used to spend making up reports has now been cleared to dive deeper into the numbers. We can analyse in real time, adjust things that are not right and see the result of that adjustment with one mouse click. Because there are checks built in, we can also be confident that the data is correct."
Willem adds that the limited flexibility for the end user – management and employees – is an important additional asset for him. "We wanted one standard reporting method for everyone. If the system allows too much flexibility for the end user, you will end up with all kinds of different reporting methods in the long run, and everyone speaks their own truth again. I prefer to listen very carefully to what the different departments need, in order to give them a report that works. That way I am sure that all participants in a meeting have the same numbers in front of them, and have used the same definitions for them."
Waiting impatiently for more
It should come as no surprise that Groep Huyzentruyt, BrightAnalytics and VGD are currently working hard on additional reports. "Both management and our employees only want more and are impatiently waiting for additional reports. Dimka can barely keep up with the demand. That's why we're even recruiting a second controller soon!" Together with Dimka and Willem, they will focus on the development of a project reporting system. "We used to sum up what we earned per year across all projects. But project developers want to be able to see the figures for each project, and over the years. That is possible now. There will also be a report on cash management, one for budgeting and another for projects still under development. So we'll be busy for a while yet," Willem laughs.